Without a working camera or willing photographer, it's a little more difficult than I anticipated to get an outfit post up. I thought I'd try to do the best I can with what I have - the internet - and explain today's outfit. Pictures as soon as possible I promise!
Shoes:
Steven by Steve Madden at Shopbop $105
Tights:
While these aren't the exact tights that I'm wearing today, mine are a pretty solid black tight much like these Commando ones from Shopbop for $34
Shorts:
Again, I couldn't find the exact short I was wearing, but these Hudson's from RevolveClothing are rather similar. Mine are the boyfriend short by Hudson from last spring. They have a similar distressed look on the front, but without flap pockets on the back. These are a major staple in my wardrobe! Perfect for slouchy/lazy days, but also great for a sleek but casual high waisted look.
Shirt: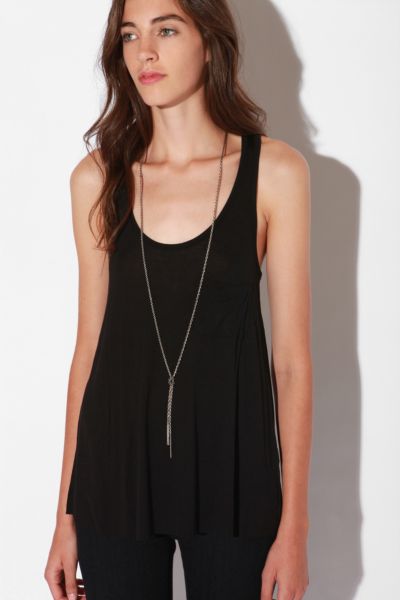 When I saw this shirt at Urban Outfitters, I realized that this could be one of the easiest (and cheapest at $24) staples of my summer wardrobe - I bought it in three colors. It's so comfortable and easy to pair with just about anything.
Jacket:
Once again, my jacket is not exactly from the most recent season (I wanna say fall '08??) so I couldn't find it online, but I love it and it has become a great piece that I wear all the time. This jacket is similar, but mine was by L.A.M.B with two buttons across the front, and a very subtle navy piping. The sleeves of mine are also about elbow length. I think this is close enough to give the right picture.
Scarf:
No picture would do my (also sale rack) scarf justice. Fairly simple - green cotton scarf that ranges in tone from forest to sea foam. No fringe, no sparkle, just green.
Purse: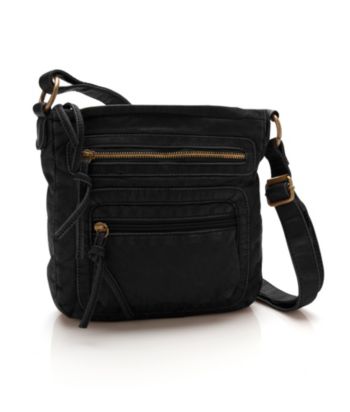 Upon coming home for summer break I never realized how bored I would be in the two weeks before leaving for London - this time I was so bored that I ventured into the local Carson Pirie Scott, something I don't do often. However, I saw this bag by GAL (anyone ever heard of them?) on sale for $28, and was thrilled with my new find. This cross body bag trend is a good one!
While I know this isn't the same as seeing the full effect, hope it works for now!